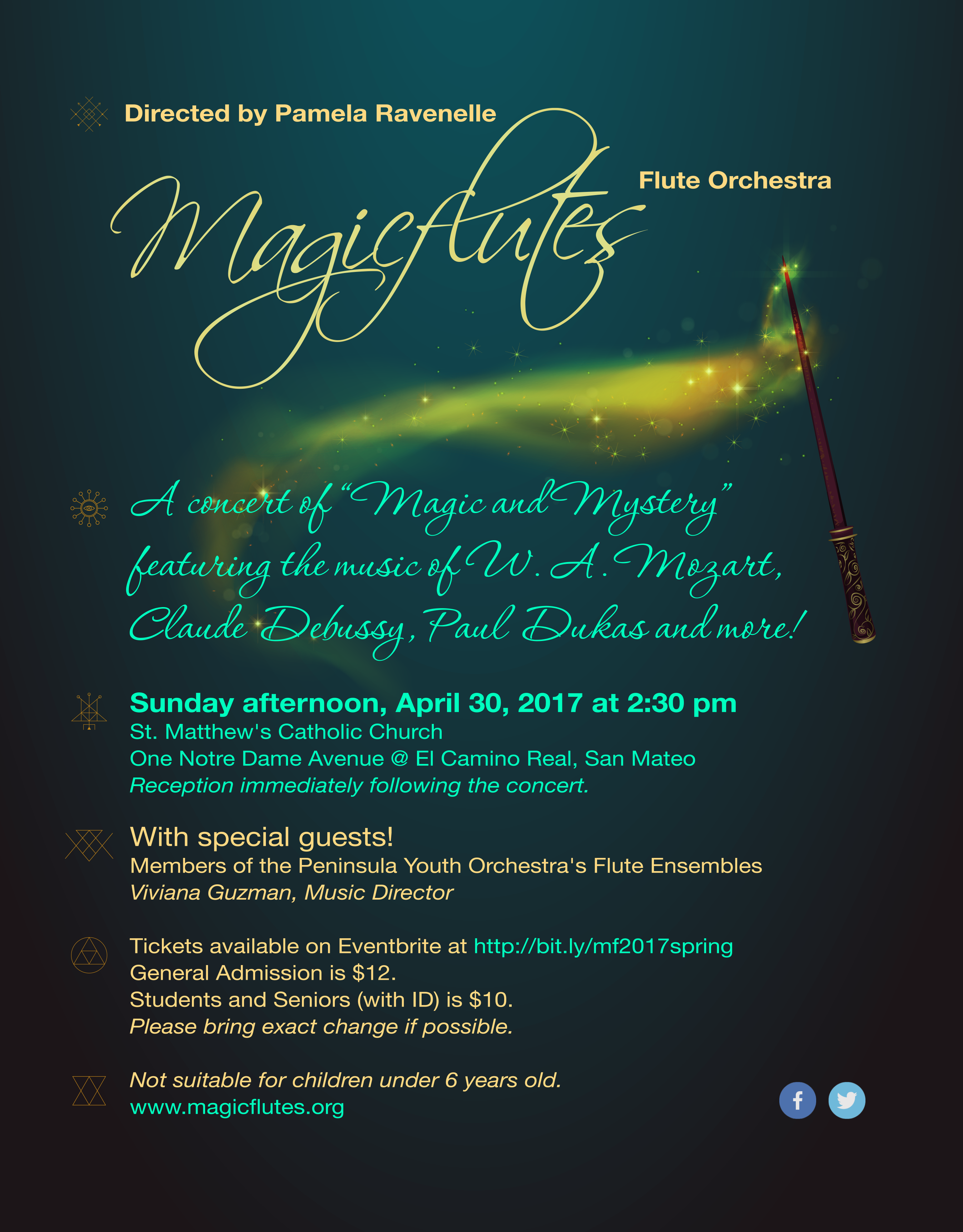 City
: San Mateo
Venue
: St. Matthew's Catholic Church
Address
: 1 Notre Dame Avenue
Time
: 2:30 PM
2017 Annual Spring Concert
Magicflutes Flute Orchestra Spring 2017 Concert
Sunday, April 30, 2017
2:30 pm
St. Matthew's Catholic Church
1 Notre Dame Avenue @ El Camino Real, San Mateo
General admission is $12., Students & Seniors (with ID) is $10.
Not suitable for children under 6 years of age.
Reception immediately following the concert.